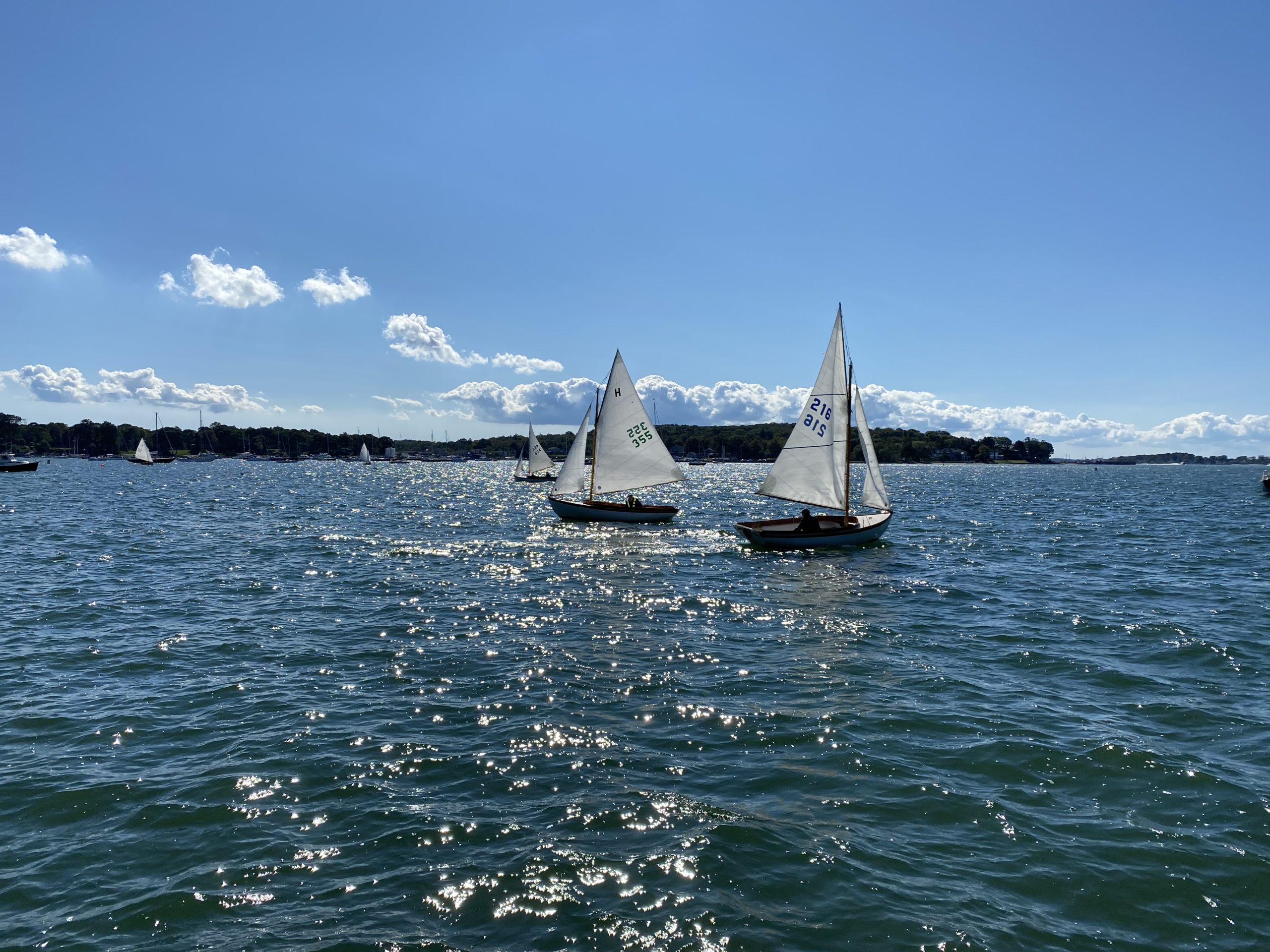 Columbus Day-Indigenous Peoples Day this year is different from prior years. Instead of the tranquility that comes post Labor Day, there is the light hustle and bustle of people who are basking in the Autumn sun and enjoying the new experience of being on the island seven days a week, jogging, strolling with baby carriages and with their dogs. The need-to-see-a-house frenetic activity that happens every summer has continued, although the customers are more focused. Second homes have always been a discretionary purchase, however as the world changes, so has buying a home here on Shelter Island which is now largely part of a prospective buyer's goal for mental and physical health.
As I wrote in my market report at the beginning of the summer, there is a veritable tsunami of home closings that are coming ahead. Here are the transactions that have occurred since Labor Day:

22 Prospect Avenue, an 1884 waterfront Victorian once owned by Rev. Richard Storrs who gave a eulogy for Abraham Lincoln and the benediction at the opening of the Brooklyn Bridge, listed 3/10/17 at $5.75M and sold 9/30/20 for $5.5M
1 Dering Woods Lane, a 5,400 sq. ft. new home, listed 4/28/18 for $4.7M, and last listed at $2.799M, sold 9/25/20 for $2.799M
22 Nostrand Parkway, a traditional on 2.4 acres, listed 6/13/19 for $2.45M, sold 9/9/20 for $2.415M
19 Brander Parkway, a postmodern on 1.29 acres with pool, listed 2/1/20 for $1.525M, sold 10/2/20 for $1.495M
15 Thomas Street, a bungalow on 2 acres with pool, listed 7/9/20 for $1.3M, sold on 10/2/20 for $1.155M
2 Tarkettle Road, a creekfront cottage on .6 acre, listed 11/15/18 for $999,500, sold on 9/4/20 for $957,500
30 Brander Parkway, a ranch on .75 acre, listed 1/15/20, sold at the listed price of $865K on 9/4/20
8 Fox Hollow Run, a contemporary on .96 acres, listed at $799K on 5/9/20, sold for $780K on 9/23/20
18A South Midway Road, a winter water view 3 bedroom ranch on .4 acre, listed 7/15/19 for $609K, sold for $565K on 9/21/20
40 New York Avenue, a 1,270 sq. ft. Heights cottage with 3 bedrooms, listed 4/20/19 for $599K, sold 9/24/20 for $570K
8 Burns Road, a 3 bedroom 1 bath cottage on .32 acre, listed 2/22/20 for $485K, sold 9/4/20 for $435K
With scant new inventory replenishing the listings that have sold or have gone into contract, there continue to be customers with an eye toward new listings on the horizon. New to the market properties that are priced in keeping with recent sales and are completely turnkey have gotten accepted offers, often within a matter of days.
Governor Cuomo extended the Covid-19 mandates through October. With the work that comes with showings, which lead up to the actual closings, there is a lot for a real estate agent to think of, including required Covid-19 disclosure forms, head count, hand sanitizer, masks, and gloves. Over the last several months, many people have stopped bringing gloves and others seem to wear used masks. One customer on a tour recently walked into a house without a mask and said that the pandemic was a "hoax" and "fake news," but then cooperated and put one on.
Last month, my mother, who was living in California at a memory care center, contracted Covid-19 after the center relaxed visitation rules, and then died just days before her 91st birthday. Arriving from Japan in 1951, my mother lived in Washington, DC until 2007. After opening the first Asian-themed art gallery owned by an Asian woman, in Georgetown, she worked for 40 years as a scientific illustrator in the marine fisheries lab at the Smithsonian Institution. The government forced her retirement on her 65th birthday, before she completed her last illustration, a delicate 100+ year old squid, but she returned and finished it without pay. My mother was a self-confessed real estate fanatic who, when she wasn't at a microscope "drawing fish to scale", loved open houses, scouring real estate ads and recounting folklore about the houses that got away. Many Sunday afternoon drives after lunch at the Smithsonian were past houses that she and my father had made offers on, some as far back as 1962. Once, when I had an accident to my eye and was advised not to drive, my mother happily came up to Shelter Island to drive my customer and me on a tour of homes. Her life's example through empathy and responsibility toward others, appreciation of nature and each person's unique qualities and meeting unexpected challenges with aplomb are a guiding light to me, especially during these uncertain times.