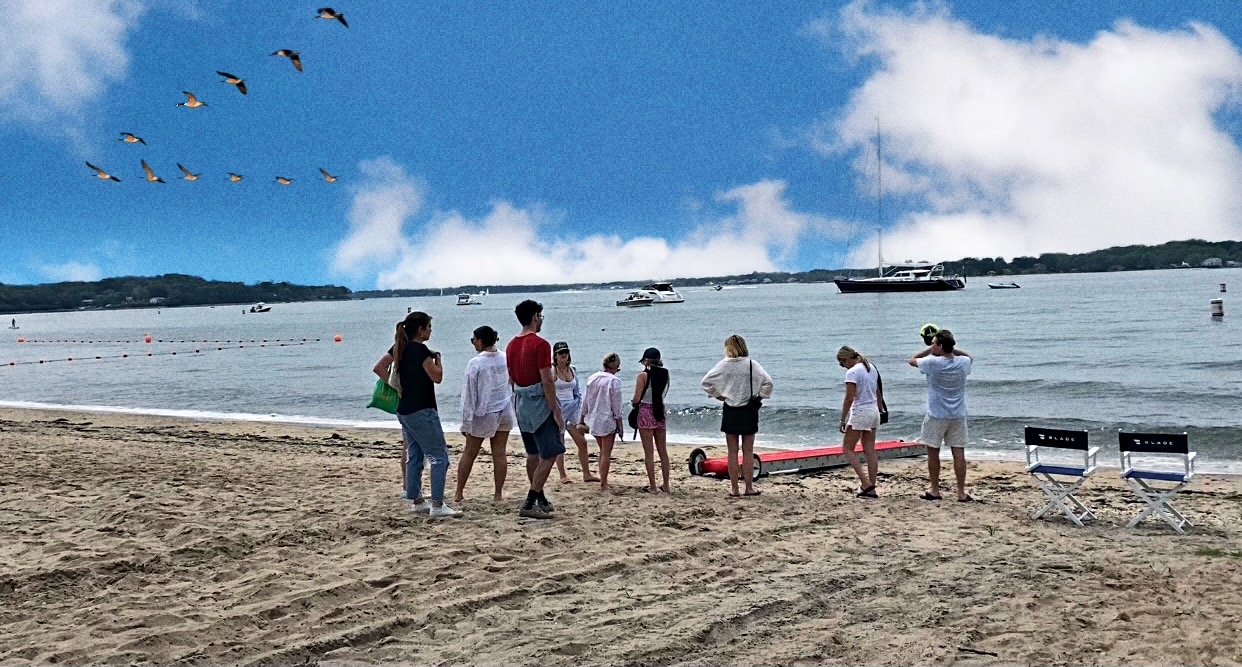 One of the questions both sellers and buyers often ask is: how do real estate brokers work together to sell properties? The process on the East End of Long Island, and even more so on Shelter Island, is different from other areas in New York State, and indeed throughout the country.
In New York State, most properties listed for sale are offered as "Exclusive" listings, where one agent at a brokerage works with a seller on marketing strategies, presents the nuances of a property to other brokers, and among other duties, negotiates offers and guides the process after an offer has been accepted to the closing table.
Here are the other types of Listings on the East End:
Co-Exclusives – which came on the scene in the late 1990s, are a result of sellers not being able to decide on a broker with whom to list. These are listings that have two different agents from two different brokerages who market and negotiate offers for one seller. In a perfect world, this approach would work, however more often than not, agents being individuals with their own methodology and recipe for success, do not work the same way. Frequently either one agent winds up taking the lead or the agents communicate different strategies that can sometimes confuse the seller.
Open Listings – are those given to every agency on a non-exclusive basis. Most sellers who choose this route believe that every broker will get a fair chance at achieving the sale. Many agencies will focus on the listing when the property criteria matches the requirement of a customer they are working with.
Cooperating Brokerage: "Co-Brokes" are exclusive listings that are listed and shared by one agency to other brokers who in turn show and sell the property to their customers. The listing agent communicates with the seller directly and the "cooperating brokers" communicate with their customers and with the listing agent.
On the South Fork and Shelter Island, East End Listing Exchange (EELE) is the predominant multiple listing service or "MLS" that most agencies use to share their exclusive listings with 40+ real estate agencies through a portal called "HamptonsRE.com". The agencies subscribing to this system do not necessarily need to be members of the National Association of Realtors, a trade association–members of which are called "Realtors." The majority of real estate agencies on Shelter Island are not members of the National Association of Realtors, but work under the laws of New York State, as all NY real estate agents and brokers do.
On the North Fork and west of the Shinnecock Canal, the Long Island Board of Realtors (LIBOR) is the predominant multiple listing service or "MLS". As with EELE, the listing is shared so that other brokers may introduce a property to their customers. Agencies subscribing to this service are required to be members of the National Association of Realtors and information is only shared with agencies who are members of the Long Island Board of Realtors.
New York State MLS is a database where licensed NY State real estate agents can post their listings and feed listings to various real estate oriented websites.
On Shelter Island, the seven agencies who have a physical presence share listings in a variety of methods, which begin with their own websites: One through MLSLI and part-time through EELE, the second through EELE, NYS-MLS and MLSLI part-time, the third, fourth and fifth through NYS-MLS, the sixth on their own website, and our agency through EELE, NYS-MLS and MLSLI part-time.
Zillow and Trulia were websites that East End real estate agencies fed listings to, however this changed a few years ago when Zillow became licensed licensed in New York State to sell real estate and thus became a competitor to other real estate agencies, while also seeking monthly subscriptions from competing real estate agents seeking a presence on Zillow in a particular zip code.
With so many methods, it is incumbent on a real estate agent to stay in touch with those agencies that work via different databases for price updates and modifications to the listing. For listing brokers who are not a part of a multiple listing service, it is equally important to keep others in the loop with their exclusives.
To the seller, sharing listings with other real estate agencies is crucial for the exposure and sale of the property. To the buyer, having up-to-date information is important for use of time and knowledge of the market. When real estate brokers work together "in harmony" it's a "win-win" situation for everyone.
Ranked #234 in "The Thousand" & #120 in "America's Best"