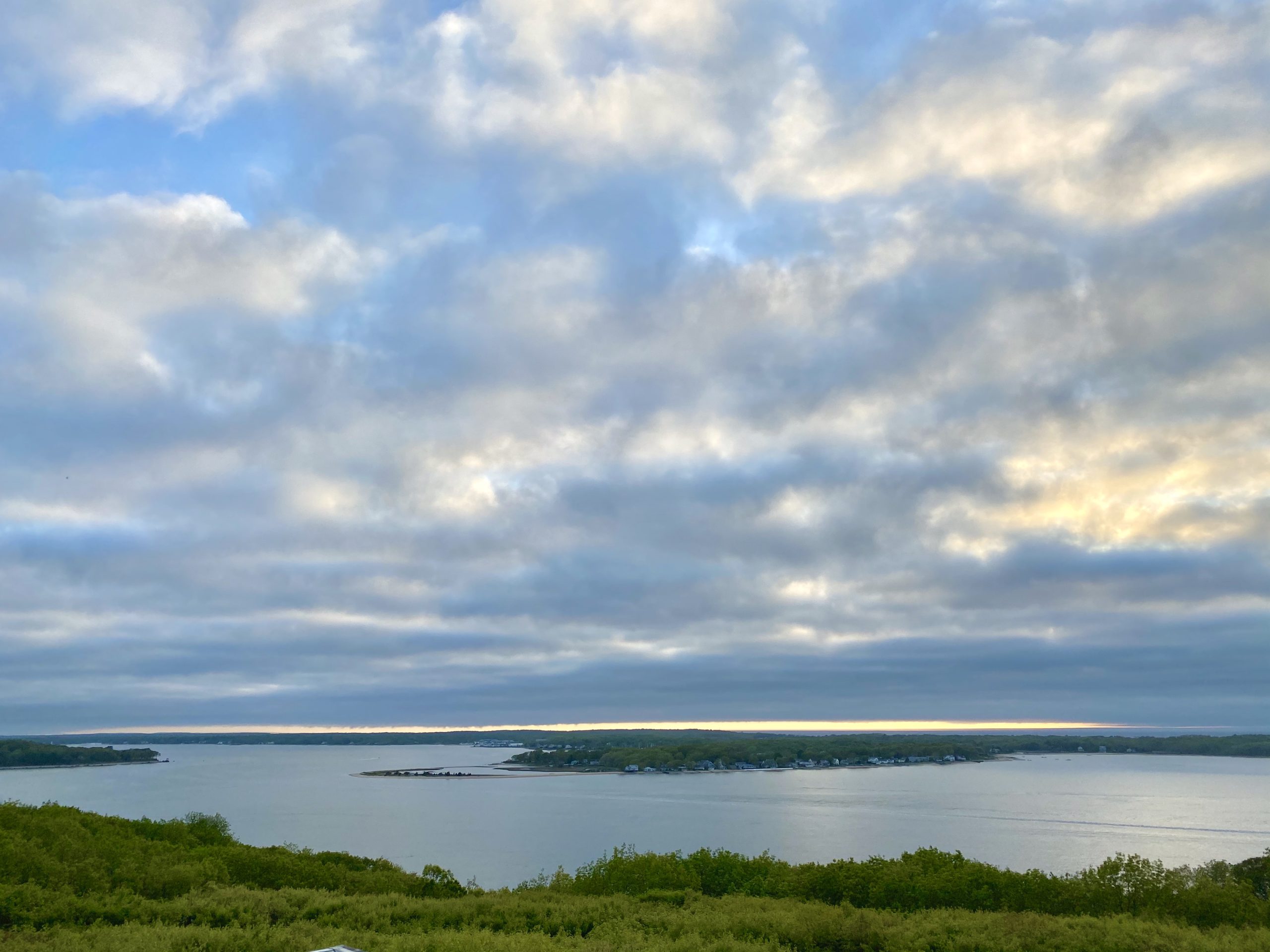 This year, Memorial Day on Shelter Island was without its annual parade, but our streets were adorned in American flags and a service was held at the American Legion for those who gave their lives in service to this country. In contrast to prior years, restaurants and hotels were not bustling with tourists and daytrippers, but there was a palpable feeling of activity, with curbside restaurant pick-up, a full parking lot at the IGA, people strolling and biking along seemingly every road, and the phone ringing non-stop with real estate inquiries.
In pre-internet and pre-cell phone days, real estate inquiries came via phone calls with long conversations spent describing properties for rent and sale from index cards, which then transitioned to static information and images on a computer screen. Many real estate agents were tethered to a landline in an office; I recall sitting at our real estate storefront after 11:00pm one night and having the Shelter Island police stop in to ask if everything was alright. In recent years, customers have preferred communicating after searching online for properties by email about their home search before an actual in-person meeting.
Since the Coronavirus pandemic, there are new trends in how customers conduct real estate searches, starting with a more personal connection by phone, sometimes with an entire family gathered around for a lively chat. Where rentals are concerned, before the pandemic most customers were not inclined to ask room configurations, bed sizes and kitchenware inventory, however quite often rental phone calls are now spent describing that and more: topography, outdoor furniture inventory, decor, in one recent case, flatware count.
As real estate agents await the lifting of Gov. Cuomo's stay-at-home mandate, currently real estate licensees work "remotely" with "no in person showings." Customers and home owners for both rentals and sales are showing a refreshing resilience. After registering and signing necessary disclosures online, which are typically done on the first meeting, customers are then able to walk the grounds of rentals and sale properties and look inside a home from the outside, without stepping indoors. Video walk throughs and Facetime done by real estate agents have become commonplace. Customers who are interested in purchasing have made offers subject to a physical tour of the interior.
It will be interesting to see how the business of real estate evolves over the long term before a Covid-19 vaccine is found. Public open houses will become less prevalent if non-existent. In our market they were more effective for the real estate agent to make new connections and a way to appease a seller. Pre-qualification of a customer before stepping into a home will likely become more routine. One client whose house is currently listed, and once had another home listed with an agency who did regular open houses and conducted countless showings to "anonymous customers" said," HGTV shows made house hunting a hobby. For me, putting things away and arranging fresh towels for showings to aspirational shoppers who didn't have to give some sort of pre-qualification, and maybe couldn't afford our house was a real waste of time. With Coronavirus we will want more structure, so maybe all of this will eventually be a good thing for sellers in general, to separate the wheat from the chaff."
Over Memorial Day weekend, there was one external tour scheduled, where the customer and the seller happened to meet, and the sellers suggested the customers see inside the home. With several other tours, customers did drive by's and exterior walks of listings by appointment, and as a result, they were quickly able to come up with a short list. It seemed that all involved appreciated being able to conduct external tours expeditiously, and are willing to wait for the regulations to be relaxed.
"Versatility is not just a noun, it's human nature" ~ Karishma Ruparelia