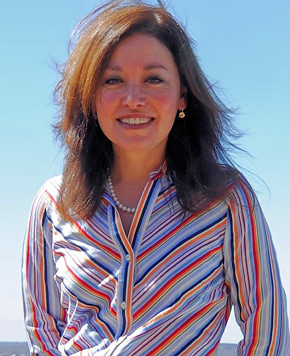 I fell in love with Shelter Island on my first visit in 1995 as I disembarked the North Ferry. On that day, I toured about six properties found the place I now call home on Shelter Island. I had been working in real estate in Manhattan since 1989, and delved into the Shelter Island real estate market as an associate broker in early 1997, before the island had been "discovered".
After the tragedy of 9/11, I felt Shelter Island beckoned me to serenity and safety, so I left my full time work in commercial real estate in New York City for the quieter life on a far away island where stress is virtually unheard of.
My life on "the rock" is placid and life-affirming in the truest sense–There is nature literally all around, the community is friendly and warm, and I have a sense of belonging. About 125 miles from the big city, and yet a world away. I try to share my experience to others who might live in a frenetic world and are seeking a quieter, more spiritual life.
I specialize in helping my customers find a home that suits their lifestyle and budget, and in marketing clients' residences to find a suitable buyer. My experience in real estate, contracts, and negotiation helps both parties find what they are looking for.
Certifications and Recognition
Approximately $390-million sold on Shelter Island
President's Silver Council 2013
President's Multi-Million Dollar Club
Top 5% of Corcoran Agents Company-wide
Top 1000 out of 59,000 NRT Associates
Certified EcoBroker
Hampton's "Power Broker" – Hampton Style
Consistently Ranked Top Producer 2002-Present
Top Ten Brokers Companywide
Rookie of the Year
Certified B.E.S.T.T. – Ellen Boyle – The Real Coach
National Association of Realtors
Hamptons and North Fork Realtors Association
NYS MLS
Council of Residential Specialists
Womens' Council of Realtors
Asian Real Estate Association of America