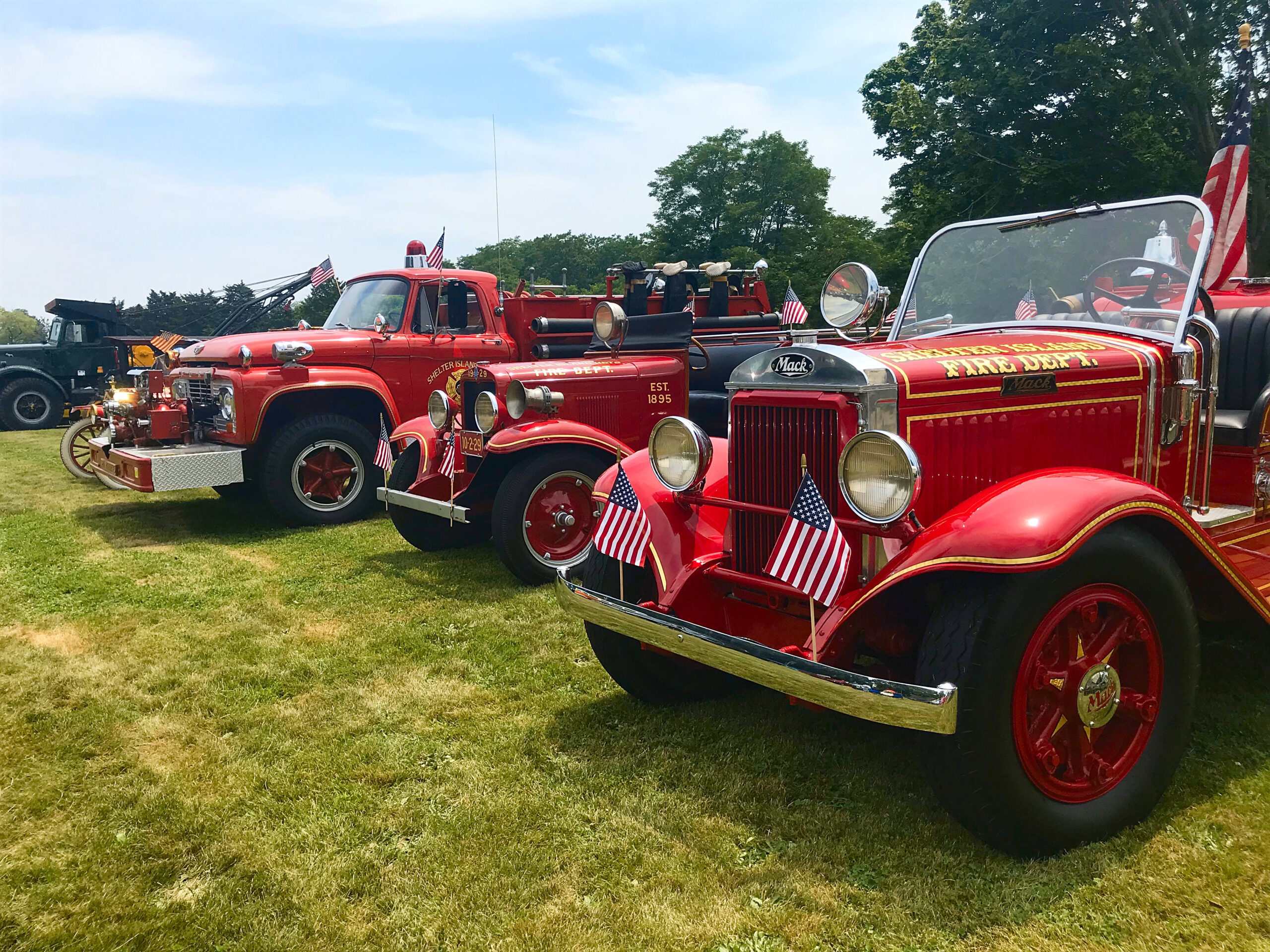 With July 4th weekend coming up, Shelter Island is ramping up the ferry slips to welcome day trippers, renters, home buyers and second homeowners to our beautiful little locale. A touch of red, white and blue seems to be accenting many homes as island businesses prepare for festivities.
The real estate market on Shelter Island does not appear to be showing signs of let-up, despite news in the media. On the salesfront, there continues to be limited inventory for a receptive buying audience. Many homeowners who are considering selling are in a quandary as to where they would go afterwards; a trade up or down, or investing the proceeds in an uneven stock market. Buyers, on the other hand, are anxious to commit to a home so they can enjoy the latter part of the summer, and the majority are not influenced by discussion of rising interest rates. Although they have been increased, interest rates are still historically low.
Here is a selection of properties that sold and closed since March 1, 2022:
183 Ram Island Drive – a 3570 sf 4 bedrooms, 4 bath colonial on two bayfront acres with pool and cabana, listed 7/14/21 and sold 3/23/22 for $4.7m;
1 Gardiners Bay Drive – a 2155 sf 2 bedroom, 3 bath bayfront contemporary on .96 acres, listed 1/20/22 for $1.925m, sold 4/29/22 for $2.4m;
73 North Midway Road, a 2795 sf 4 bedroom, 3 bath contemporary on .88 acres, listed at $1.595m, sold 4/8/22 for $1.627m;
40 Dinah Rock Road – an 1897 sf 3 bedroom, 2 bath cape on .92 acres with water views, listed at $1.529m, and sold 6/10/22 for $1.61m;
23 Lakeview Drive – a 2580 sf 3 bedroom, 3.5 bath traditional on 1.3 acres, listed 1/7/22 and sold 4/29/22 for $1.605m;
11 Locust Avenue + 8 Meadow Pl – an 1892 sf Victorian with water views, 4 bedrooms, 3.5 baths on .25 acres – sold 6/1/22 for $1.6m;
39 Brander Pkwy – a 2333sf 3 bedroom, 3.5 bath arts and crafts ranch on 1.56 acres with pool, sold 4/4/22 for $1.565m;
22 Stearns Point Road, a 1.79 acre water view vacant parcel, sold 6/17/22 for $1.15m;
15 N Cartwright Road, a 1457 sf 2 bedroom, 2 bath cottage on .5 acres with pool, listed 10/28/21 sold 4/21/22 for $985k;
10 Bowditch Road, a 1660 sf 3 bedroom, 2 bath cape on .93 acres listed at $975k, sold 6/6/22 for $999k;
42 Brander Pkwy – an 1176sf ranch on .87 acres listed 9/15/21 at $899k sold for the listed price on 3/8/22;
3 Quail Hedge Lane, a .87 acre vacant parcel sold 6/3/22 for $510k;
34 Rocky Point Rd – a 1.33 acre vacant parcel, sold 6/2/22 for $445k;
5 Chase Avenue, a 2118 5 bedroom, 2 bath traditional on .1 acres, sold on 3/25/22 for $415k;
5 Lake Drive, a .9 acre vacant parcel, sold 3/23/22 for $325k.
The rental market so far has been one of starts and pauses as prospective tenants, finding their mobility in the vaccinated world, are widening the geographic net for summer vacation locales. While many customers who rented on Shelter Island are traveling to points north and across the ocean, others who have chosen to rent here have cited high fuel prices and inflated travel costs as a reason to remain close to home.
Growing up in Washington, DC, my recollections of Independence Day include sitting on the big lawn watching fireworks burst over the Washington Monument, thrilling to the US Marine Band at the bandshell on the Potomac River, wearing festive red, white and blue summer outfits and then climbing trees, and as the school year came to a close, singing "Lift Ev'ry Voice and Sing" in Glee Club. This song has become a favorite, and its full lyrics remain as poignant as ever: "Lift every voice and sing; Till earth and heaven ring; Ring with the harmonies of Liberty; Let our rejoicing rise; High as the listening skies; Let it resound loud as the rolling sea."