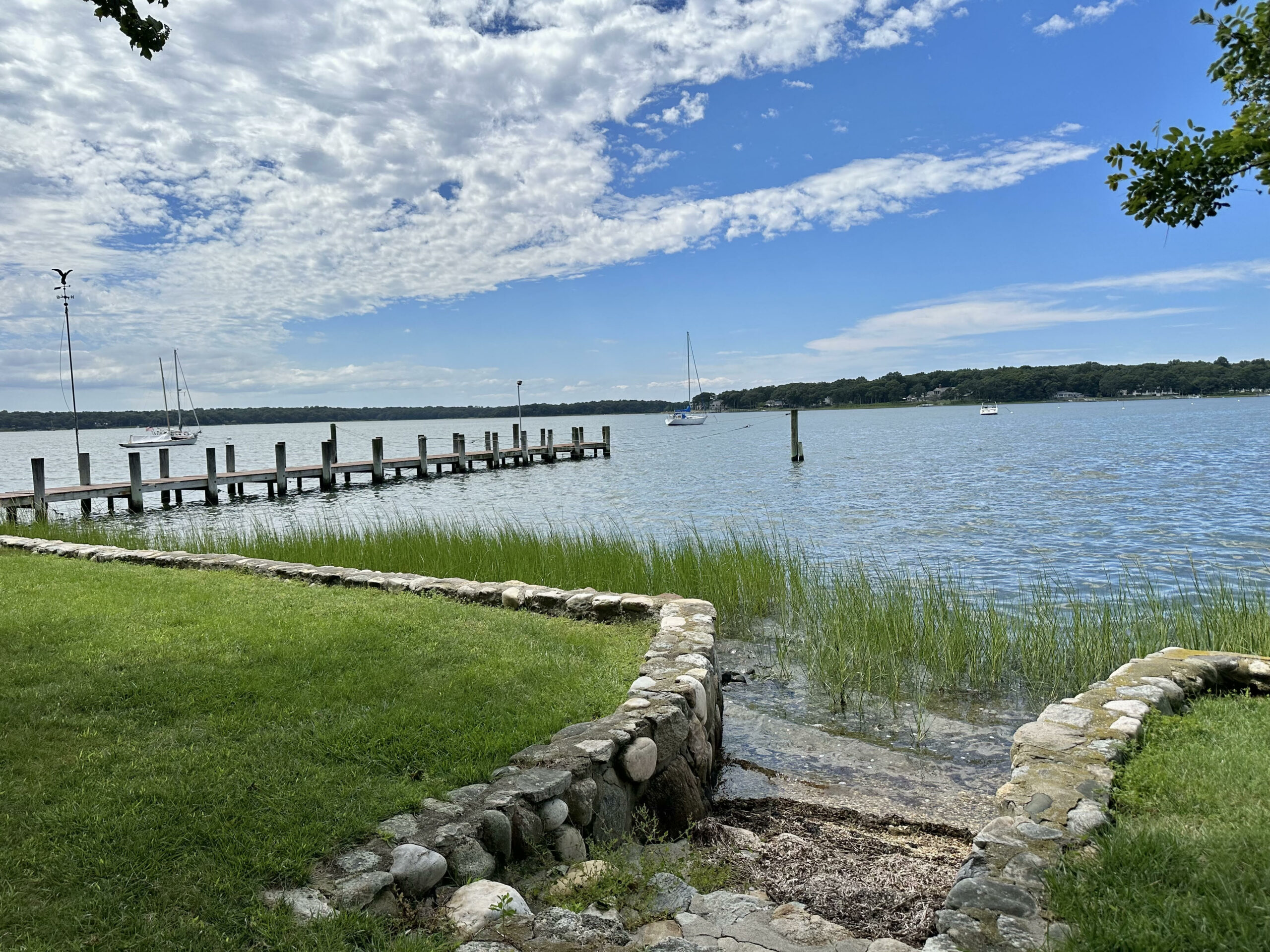 As summer 2023 draws to a close, Shelter Island has seen its community rekindle cherished activities and friendships post-pandemic, with many marveling at how swiftly the season has passed. Events such as the 10K Race, Fireworks, Vintage Car Show, The Green Expo, and Chicken Barbecue have marked the season. And as we anticipate the Snapper Derby this weekend, we're reminded that Tumbleweed Tuesday is just around the bend, marking summer's grand finale.
While some regions are experiencing a slowdown in the real estate market, Shelter Island remains a hotbed of activity. Despite higher interest rates, Shelter Island's home sale market showcases strong closing prices, due in many ways to limited inventory.
Here are some highlights of sales since Memorial Day:
2 Charlie's Lane- 3.4 harborfront acres with pool and dock, a 6 bedroom, 4.5 bath modern, listed 2/28/23 and sold 8/28/23 for the listed price of $12,950,000;
58 Westmoreland Drive – one bayfront acre with deep water dock, 5 bedrooms, 4.5 baths, sports court, listed 8/9/18, last priced at $3,950,000 and sold 6/16/23 for $3,225,000;
45,47 + 58D Peconic Avenue – 1.91 acres with water view home, pool, 3 bedrooms, 3.5 baths, 3137 sf and two waterfront strips listed 5/13/23 for $2.5m and sold 7/28/23 for $2,752,518;
58 Country Club Drive – new home construction with 4 bedrooms, 3 baths and 2 half-baths 3200 sf with pool, listed 7/15/22 and sold 6/28/23 for $2,175,000;
2 Sheep Pasture Lane – a 1982 contemporary on 1.8 harborview acres with 3 bedrooms, 3.5 baths, listed 4/21/23 for $2.29m and sold 7/14/23 for $2.1m;
8 Margarets Drive – a 1973 creekfront contemporary of 2978 sf with dock on 1.05 acres, listed 8/5/22 and last listed for $2.249m and sold 5/31/23 for $2m;
23 Smith Street – a 1931 bungalow with 3 bedrooms, 2.5 baths and pool listed 5/18/22 for $1.695m and sold 7/28/23 for $1.64m;
101 South Ferry Rd – an 8 bedroom contemporary with pool and association dock and beach, listed 3/18/22 and last priced at $1.599m, sold 8/3/23 for $1,600,100;
5 Peppermill Lane – a renovated 1378 sf 3 bedroom, 2 bath ranch on .76 acres with pool listed 12/7/22 for $1.595m, sold 7/27/23 for $1.4m;
10 Nostrand Parkway – 1.9 acres of vacant land, listed 3/3/23 for $1.5m and sold 6/6/23 for $1.4m;
11 Peconic Avenue – a 3 bedroom, 1 bath ranch of 1178 sf with pool on .51 acres listed 3/31/23 for $1.495m and sold 8/18/23 for $1.33m;
10 Quail Run – a 3 bedroom, 2 bath contemporary with pool on .89 acres, listed 3/9/23 and sold 7/17/23 for $1.295m;
4 Southwick Lane – a 2 bedroom, 1.5 bath Cape Cod of 1714 sf on 1.01 acres, sold 6/16/23 for $1.15m;
4 Bowditch Road – a 3 bedroom, 2.5 bath cottage of 1365 sf on .31 acres, listed 4/7/23 for $1.45m, sold for $1.1m on 6/23/23;
57G Strobel Road – a 2 bedroom, 2 bath contemporary on .62 acres listed 3/2/23 for $995k, sold 6/21/23 for $1.025m;
2 Linda Road – a 4 bedroom, 2 bath cottage of 1554 sf on .46 acres, last listed at $999k on 6/16/23, sold on 8/10/23 for $999,999;
105 South Ferry Road – a 2 bedroom 2.5 bath contemporary on .87 acres listed 11/17/22 for $950k, sold 7/10/23 for $902,500;
34 Rocky Point Road – 1.34 undeveloped acres with Health Department Permits in place, listed 5/29/22 for $795k, sold 6/16/23 for $775k.
For those curious about the relationship between listing and final sale prices, there is not a one-size-fits-all formula. Comparable sales from the prior twelve months and current listings are good a starting place to gauge the property's potential in the current market. Given the allure of Shelter Island as a vacation or secondary residence, potential buyers often seize opportunities as they arise. often creating a multiple offer situation.
This summer, community dialogues have been particularly lively. Islanders are eager to discuss the potential implications of recent trends, such as the upcoming Town Supervisor election, the Comprensive Plan, Affordable Housing, the impact of increased hotel rooms on rentals and more stringent requirements for rentals in general. Environmental concerns like pesticide use and septic systems affecting the aquifer have also been points of discussion. Whether at local gatherings or daily visits to the Post Office, the vibrant voices of the Shelter Island community never cease to intrigue.
As we prepare to enjoy the upcoming Labor Day weekend, let's also take a moment to honor the American labor movement. Their tireless efforts have significantly shaped the nation, contributing to its growth, endurance, and prosperity. Here's to the contributions of workers past and present, and to another memorable summer on Shelter Island.