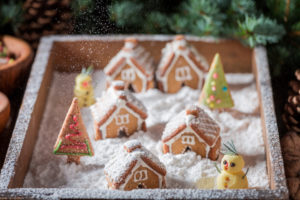 "Landlord Represents that there is a currently valid certificate of occupancy for the Premises"
So reads the new section 235-bb of the New York State Real Property Law, which effective November 29, 2017 affects all New York residential properties of 1-3 units.
The statute requires that a valid certificate of occupancy, or certificate of compliance if there are grandfathered elements to the property, be in place before entering into a residential lease agreement. It reads:
Prior to executing a residential lease or rental agreement with a tenant, the owner of real property consisting of three or fewer rental units shall provide conspicuous notice in bold face type as to whether a certificate of occupancy, if such certificate is required by law, is currently valid for the dwelling unit subject to the lease or rental agreement. Owners who provide the tenant with an actual copy of the valid certificate of occupancy shall be deemed to have complied with the requirements of this subdivision.
A dwelling needs to have a valid certificate of occupancy or certificate of compliance in order to be legal.
A Landlord on the East End who had expired building permits and was lacking certificates of occupancy informed the real estate agent that he did not have a valid certificate of occupancy. It was suggested he have the Building Department conduct a walk through to close out the building permits. The inspector determined that there was a structure placed in a position that was out of compliance with setbacks, that it needed to be removed and cited violations as a result. The Landlord said that the structure pre-dated the Town Code and he could not sign the Landlord rider with the language from Section 235-bb included. He added that the Building Department advised that the Town does not require a certificate of occupancy for rentals.
The NY State Association of Realtors legal department said that if indeed a Town does not require a certificate of occupancy in order to make a dwelling legal, the Landlord needed to provide a letter from the municipality. On Shelter Island, all dwellings require a certificate of occupancy or a certificate of compliance in order to be legal.
The Landlord was upset that because of the lease rider, the structure which was out of compliance was discovered and he felt that the lease had caused a disruption. He might apply for a variance, to find out if the structure could be made legal, but the bottom line was that since real estate agencies and real estate agents are licensed by New York State, they have to abide by State regulations and the lease offered by the real estate agent could not exclude the required language.
In February 2018, Leon Cameron, Esq. the Director of Legal Services and Professional Standards Administrator for the Hudson Gateway Association of Realtors, wrote
"Licensees [or real estate agents] acting as a Landlord Agent or Property Manager for properties with three or less rental units that supply leases to prospective tenants may be held liable by DOS for non-compliance.
"Some tenants may assume that when a landlord is offering a place to rent, that those housing accommodations are safe and up to code. However, that isn't necessarily the case. In fact, some landlords are seeking additional profits by allowing more tenants into a house or building than would otherwise be allowed."
Cameron continues, "As noted in Senate Bill No. 6636, which introduced the proposed law, the purpose of the statute is to address illegally converted apartments that are unsafe and not up to building code standards. Lawmakers reasoned that some tenants might wrongly assume that housing accommodations were safe to live in by virtue of the fact that they were being offered for rent."
LandlordsNY, LLC, an online collaboration of landlords wrote: "While it is true that some forms of conversion could potentially be beneficial for both homeowners and tenants, other forms of conversions are exploitative and can be difficult to navigate during emergencies. The most infamous incident that brought attention to how dangerous these conversions can be occurred in 2009 when three men died because they were unable to escape from an illegally-converted basement in Woodside.
Because of tragedies like this, both the city—via the Aggravated Illegal Conversion Bill—and now the state are going after landlords who do not properly convert their buildings. If you plan on making major alterations to your building that would have an impact on the certificate of occupancy, make sure to abide by all the rules and regulations for changing the building's certificate of occupancy."
In one instance, a Landlord without a valid certificate of occupancy wrote a "private lease" excluding the real estate agent who had offered a lease with the Landlord's representation under Section 235-bb. According to New York State: "Any agreement by a lessee or tenant of premises for dwelling purposes waiving or modifying his or her rights as set forth in this section shall be void as contrary to public policy." Public policy is the principle that injury to the public good is a basis for denying the legality of a contract or other transaction.
Two of the East End towns on Long Island have already addressed the problem of illegal apartments by enacting rental permit and rental registry laws. In 2008 Southampton Town passed Section 270-3 which provided that there could be no rental of real property without a rental permit. Part of the permit application to Southampton Town requires having a valid certificate of occupancy in place. In 2015, the Town of East Hampton enacted Section 199-1-2 in their Town Code, which is a rental registry law. That law also requires a valid certificate of occupancy for rental properties. Shelter Island has a rental permit regulation in place but it applies to short term or less than two week rental.