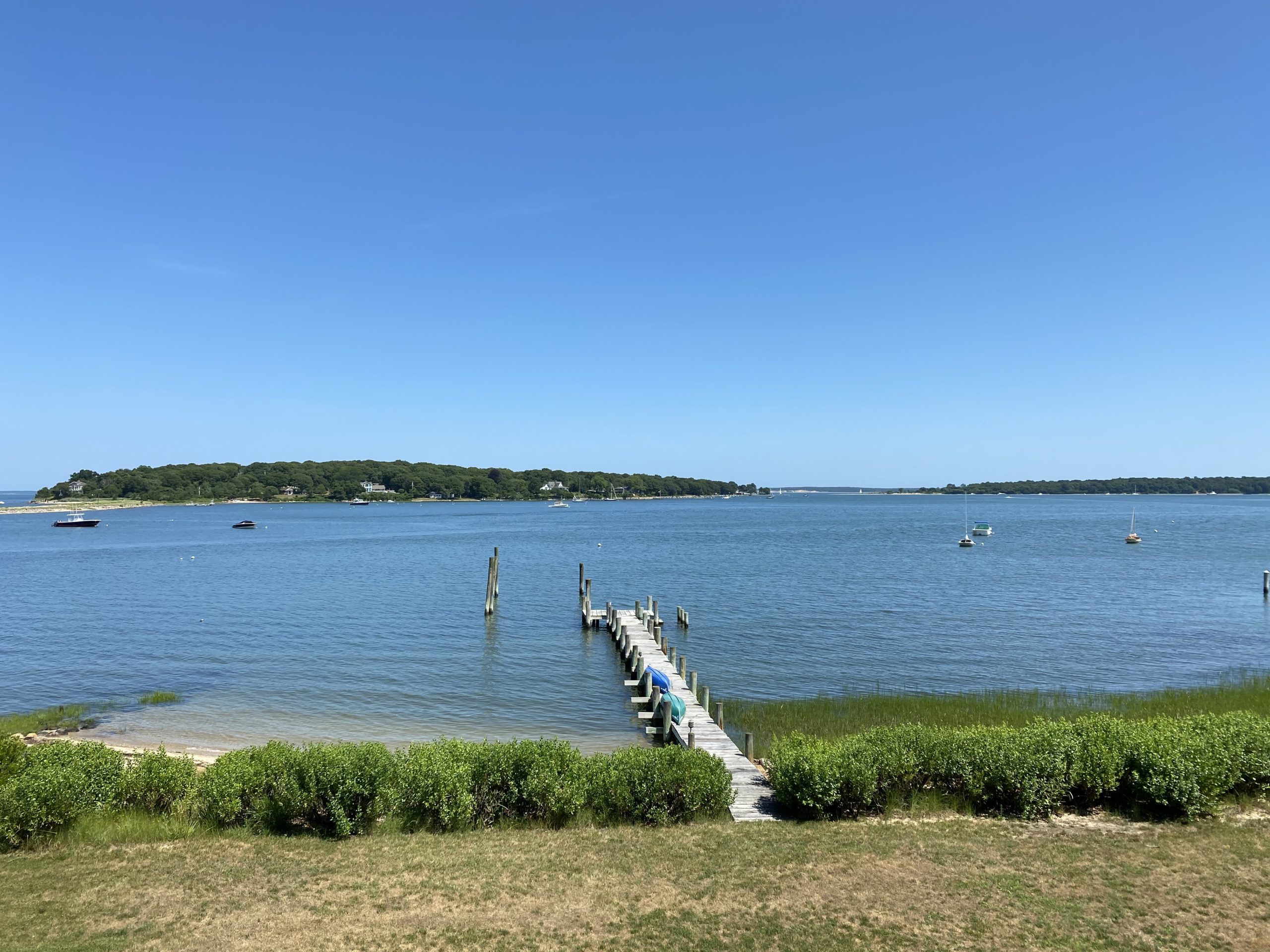 Spring and Summer in real estate on Shelter Island this year has been a study of peaks and valleys. As Labor Day approaches, there is a combination of optimism to the future, with some uncertainty. Where real estate is concerned, sellers are optimistic, with properties that had been patiently awaiting appreciation finally getting well deserved attention from a suddenly larger audience, buyers who have discovered that our island is indeed a special place to be. Many buyers are new to experiencing the island, while others who already own a home here are trading up to larger homes, with a plan to live here full time. The uncertainty comes from the question, "what does the future hold?" Many people have become introspective about their careers, the health of loved ones and life choices that might benefit themselves and their families.
Labor Day this year is like no other we have had in our lifetimes. Many summer traditions and events were postponed this year, and yet customers and clients have demonstrated resilience and agility. The majority of customers seem to be searching for a tranquil alternative to life in more populated areas with determination, sometimes on bikes, often while working from a rental home, and shopping at newly sprouted farm stands and dining home on restaurant take-out meals.
Although there are many more transactions in the wings, these are a selection of transactions since the beginning of the summer:
4 Dawn Lane, a 5089 sf modern with 7 bedrooms, 8 baths on 1.7 acres with pool and tennis, listed on 5/20/20 for $7.25m and sold 8/28/20 for $7.15m;
48 Winthrop Road-a stucco water view 4 bedroom, 4 bath traditional with waterfront strip and pool, listed 6/17/20 for $2,995m and sold 8/31/20 for $3.1m, over the listed price;
66 Ram Island Drive-a 2800 sf 4 bedroom, 3.5 bath 1996 waterfront with dock listed for $4.295m and most recently listed at $3.992m sold on 6/22/20 for $3m;
62 Westmoreland Drive- a new 3500 sf home, 6 bedroom, 4.5 bath on 1.8 bayfront acres with pool, listed 1/31/19 for $2.79m, and sold on 8/31/20 for $2.4m;
4 Tuthill Drive, a 2244 sf, 1935 built harborfront cottage with 4 bedrooms, 2.5 baths and dock on 1.27 acres with pool, listed on 3/17/20 for $2.45m, sold on 7/23/20 for $1.925m;
17 Congdon Road, a 1450 sf 2 bedroom 2 bath pondfront listed at $1.695m on 4/6/20, sold for $1,512m on 6/22/20;
7 Baldwin Road, a 2935 sf 4 bedroom, 3 bath farmhouse with pool on 1.29 acres, listed at $1.585m on 3/20/19, sold on 6/30/20 for $1.54m;
28A S Menantic Rd, a 2255 sf 2 bedroom, 2 bath creekfront with dock, listed at $1.495m on 10/7/19, sold on 7/30/20 for $1.3m;
14C Heron Lane, an 1805 sf contemporary with pool on 1.2 acres and harborview, listed 8/21/18 for $1.49m, sold on 6/17/20 for $1.35m;
8 Bayshore Drive, a 1902 sf traditional with pool on .92 acres with water view, was listed on 6/13/20 for $1.1m and sold 8/17/20 for $1,025m;
60 Cobbetts Lane, a 2700 sf split level with 4 bedrooms, 3 baths with pool on 1.1 acres, was listed at $985k on 5/1/20 and sold on 8/14/20 for $925k;
1 Osprey Road, a 3068 sf contemporary with 4 bedrooms, 3 baths on 1.12 acres, last listed at $879k, sold on 8/17/20 over asking price for $901,116;
7 Tim's Trail, a 2115 sf cape with pool and 3 bedrooms, 2 baths, listed 4/25/20 for $799k, sold at the listed price on 8/13/20;
60 West Neck Rd, a 1376 sf 2 bedroom, 2 bath cape on .31 acres, listed on 3/6/20 for $550k, and sold on 7/20/20 at the asking price;
148A North Ferry Rd, a one acre lot with deeded creek rights, listed 1/14/20 for $399k, sold 8/3/20 for $375k;
13 Tim's Trail, a .62 acre lot listed at $399k on 7/29/19, sold on 6/14/20 for $290k.
The rental market was a huge success for the majority of Landlords, and Tenants easily shifted from an Airbnb approach of renting to a traditional practice of signing leases, paying for security and for utilities. The Autumn market is still a work in progress, with many customers still awaiting the final word on how their children will be schooled, and rental prices are inconsistent.
Although there is limited inventory in the Shelter Island sale market, there are still many good opportunities for buyers in most price ranges. Some customers question whether the pandemic has brought about higher listed prices, however the majority of homes offered for sale were introduced prior to the pandemic.
This Labor Day weekend, hopefully in between tours to search for a Shelter Island home, we can all take a moment to kick back and appreciate the beauty of our surroundings, the fruits of our labor, and the good health and graces that are given to us each day of the year.