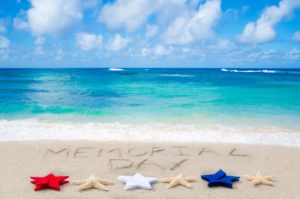 With Memorial Day weekend starting tomorrow, Shelter Island is swinging into full summer mode. Restaurants, cafes, ice cream parlors and shops are open, and boats and pools are being commissioned for use.
Alongside summer businesses are real estate agents, many of whom have been in full summer mode, at least mentally, all winter long. This week has been a time to sharpen up details of existing listings and freshen up photos that were first snapped during the off-season.
Here are a selection of listings that have closed since my Presidents' Day Market Report:
–10 South Ram Island Drive, a 1929 traditional on 3.3 harbor front acres with deep water dock, listed 3/24/19 for $6.5m, sold 4/15/19 for $6.3m;
–3-4 Oak Tree Lane, a 1947 contemporary 3237 sf on 2 sound front acres with pool and a separate .37 acre lot with dock, listed 11/10/18 for $6.5m, sold 5/6/19 for $4.1m;
–29 Winthrop Road, an 1888 bungalow, re-built and expanded in 2007 as a 9230 sf traditional on 1.71 acres with pool and dock, listed 11/19/13 for $8.99m, re-priced 9/18/18 to $5.9m, re-priced subsequently to $4.9m, sold 3/14/19 for $4m;
–9 North Menantic Road, a 3456 sf contemporary on 5.32 acres with pool and dock, listed 6/29/17 for $3.25m, last listed at $2.995m, sold 5/21/19 for $2.6m;
–6 Sunnyside Avenue, a 2005 modern on .94 acres with pool, listed 2/6/15 for $1.8m, last listed at $1.545m, sold 4/30/19 for $1,332m;
–152 North Ferry Road, a 2000 sf traditional on 2.0 acres with accessory building and Gunite pool, listed 1/27/19 for $1.375m, sold 4/20/19 for $1.265m;
–13 Locust Woods Drive, a 4128 sf traditional on 2.1 acres with pool, listed 4/20/17 for $1.499m, last listed at $1.149m, sold 2/28/19 for $1.125m;
–166 North Ferry Road, a 2880 sf 9 bedroom farmhouse on .75 acres with pool, listed 6/12/18 for $999k, sold 3/21/19 for $940k;
–51 Westmoreland Drive, a 1696 sf contemporary on .75 acres with pool, listed 4/1/17 for $985k, last listed at $950k, sold 2/15/19 for $899k;
–149 North Ferry Road, a 2691 sf farmhouse on .87 acres, listed 8/24/17 for $1.049m, last listed at $925k, sold 4/1/19 for $890k;
–44 North Menantic Road, a 2 bedroom 1436 sf ranch with pool and pool cabana on .46 acres, listed 11/1/18 for $795k, sold 5/3/19 for $750k;
–9 Country Club Drive, a 1635 sf contemporary on .88 acres, listed 7/15/17 for $825k, last listed at $765k, sold 5/3/19 for $730k;
–62 Cobbetts Lane, a 1514 sf A-frame on 2.01 acres, listed 3/30/17 for $845k, last listred at $799k, sold 5/6/19 for $700k;
–9 Emerson Lane, a 901 sf ranch on .62 acres, listed 11/12/18, sold 2/28/19 for $448k;
–5 North Brander Pkwy, unimproved acreage of .62 acres, sold 2/25/19 for $400k;
–11 Hillside Drive, unimproved acreage of .75 acres, listed 9/24/14 for $450k, sold 3/4/19 for $340k;
As reported in a 5/17/19 New York Times article, the real estate market in the Hamptons has been flat since early 2018. On Shelter Island in 2018, the highest sale was $2.43m and total home sales were 58.38% down from 2017. With fewer than six months into 2019, the highest sale so far on Shelter Island is $6.3m, an auspicious start to the Late Spring-Early Summer selling season in our market.
The 2019 summer rental season has also been inconsistent. Many intrepid tenants/customers began looking for rentals right after Labor Day 2018 and signed their leases before Thanksgiving. Some came out over the end-of-the-year holidays and found a rental. Many others have recently awakened out of rainy day doldrums (someone said there had only been two weekends with full sun since the last frost) to discover that Memorial Day is right around the corner and began hustling to secure a rental.
Last minute shoppers seem to throw some weekends into chaos, as customers often begin a search by emailing and calling real estate agents whose listings are found online. Because rentals can be listed with more than one real estate agency and with very different looking photos, customers sometimes do not recognize that they are inquiring about one property with multiple real estate agents, and then proceed to set up appointments to tour the same property with more than one real estate agent. One landlord will have multiple requests from agents to show their home, only to have the duplicate appointments cancelled and never know it was one customer who created the situation.
Recently, a customer communicated over a period of 5 days about rental properties and after 9pm on a Friday night, requested to tour at 12 noon the next day. As he was unresponsive about which properties he wanted to see of the selection sent, an itinerary was laid out to tour the rentals that were the closest to his criteria. The first red flag was that the customer was running late, the second was the yelling on the phone with another party about their misunderstanding his offer, the third was the customer rifling through the prepared listings and eliminating all but a couple to see. It was later learned that this one customer had gone out with four different brokers. One broker said they could not accommodate his request because of the lack of notice. A landlord notified that their house had been rented through another agency to this customer and I wished them well, only to hear later that the customer had canceled the lease and had all but vaporized from the island. A successful real estate broker from another market recently said, "I don't know how you all survive seasonal rentals, I wouldn't touch them with a ten-foot pole." The saving grace is that the majority of the customers and landlords are super nice and a pleasure to know, and it is they who make up for the few who make life a bit more difficult.
In my 12/3/18 market report "Leases and Certificates of Occupancy", I wrote about 235-bb of the New York State Real Property Law, which effective November 29, 2017 affects all New York residential properties of 1-3 units. The statute requires that a valid certificate of occupancy, or certificate of compliance if there are grandfathered elements to the property, be in place before entering into a residential lease agreement. Unless there is a certificate of occupancy reflecting the home that is being leased: number of bedrooms, pool, garage, accessory building(s), finished basement etc. the lease is void.
There are times a Landlord has rooms with beds in the basement or in a suite over a garage and requests that the number of bedrooms in the listing reflect how the house is decorated, as opposed to how it is assessed or taxed by the Town. "This is a scenario where if it looks like a duck and walks like a duck it is not necessarily a legal duck!" a real estate attorney related. Anthony Gatto, Esq. legal counsel for the New York State Association of Realtors, told me recently that a real estate listing, whether for sale or rent, must reflect the records of the municipality. Although 235-bb became law in November 2017, it seems to still cause confusion with owners and some real estate agents.
Memorial Day was created after the Civil War to honor military service members, first responders and their families as they gave their ultimate sacrifice in serving their country. Shelter Island remembers its own in a parade each year, rain or shine, a time to honor and celebrate the valiant. Have a safe, sunny and enjoyable Memorial Day weekend!