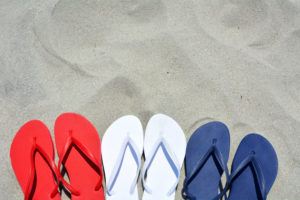 As we approach the first big holiday weekend of the summer season, having experienced overcast and rainy days with a smattering of sunshine in between, the foliage has finally given Shelter Island the gift of a green canopy with an abundance of colorful shrubs in full blossom. As vacationers disembark the ferries, Shelter Island will welcome them with a full, beautiful glow of nature, as though time has stood still since Labor Day 2017.
The real estate market has been on the upswing, with starts and stops, seemingly revolving around the weather forecast. Showings of properties on the market for sale up to around $1M continue to be most popular, with limited inventory. For homeowners with properties in this price range who might be contemplating selling, now is an ideal time to list.
Inland homes between $1M and around $2M, particularly homes that are turnkey and have a pool, or are vintage homes, have experienced good traffic and offers, with a healthy number of listings currently in contract.
Waterfront homes, spanning from the most simple cottage to estate quality, have had showings, interest and offers. With the summer season days away, many sellers are holding firm to their numbers.
The rental market, always evolving through customer shopping habits, technology and Town regulations, has been steady since the autumn of 2017. Prospective tenants seem to come in waves. The first wave in the autumn are frequently those who missed out on a rental and are determined to have their pick before anyone else. The next are customers who come out during the winter holiday season, know their summer plans, and are methodical in their search. Those who search around Easter are often shopping for a home to purchase, have not found their ideal, and are prepared to rent in the interim. The customers who are realizing that summer is imminent are now making decisions. Each year, shorter term rentals are more requested, though there continue to be a fair number of full season, two month and monthly rentals. The Town of Shelter Island, like several other East End towns, has a short term rental regulation. Unlike other towns, the Shelter Island regulation can be confusing to both homeowners and prospective tenants. Several real estate agencies on the island no longer do sight-unseen rentals and others have a minimum rent threshold.
Memorial Day, created after the Civil War to honor military service members, first responders and their families as they gave their ultimate sacrifice in serving their country. Shelter Island remembers its own in a parade each year, rain or shine, a time to honor and celebrate the valiant.