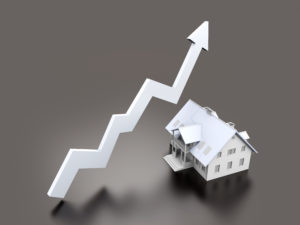 The biggest news this week on Shelter Island was the scheduled closing of the local Chase Bank branch at 48 North Ferry Road at the end of this September.
The Shelter Island branch of Capital One, which had been located at 29 West Neck Road, closed about a year ago. These two corporate banking institutions exiting Shelter Island would leave just one bank standing here, East End based Bridgehampton National Bank, at 21 North Ferry Road.
At the Shelter Island Town Board meeting this week, Town Supervisor Gary Gerth said "it is a shock to all of us…a blow to the island…Probably someone out in the Midwest has just decided to cross us off." Gerth will be meeting with Congressman Lee Zeldin on Jun 20th to ask for suggestions on how to keep Chase Bank on Shelter Island. "We have [a large] senior citizen population…they're in there getting their checks cashed, it would be a terrible setback for our seniors who depend on this branch." Gerth added that he would like to have a representative from Chase "come here and address the community."
Town Board Member Jim Colligan said it's a "prime spot in the middle of town, used…heavily throughout the summer and throughout the year. We're dependent on them here, [within] close proximity to Town Hall. It's not for a lack of people…so hopefully they will reconsider that decision and decide to stay. It would be a big loss…People who visit the island who are looking for a little extra cash…if they run low, having that ATM right there, to be able to go to [for] spending money here on the island is nice. Without that ATM, people cut back. It's a lose-lose situation if they leave."
A client whose property had been a short term rental home said "the Town needs to decide if they want to welcome corporations and businesses that support the local economy or if they want to, as they say, 'keep things the way they used to be in the old days.' The local government doesn't exactly embrace change. I think there is something in the Town Code that a franchise cannot have a business here. Tourism is what floats the economy on the island, but when you see corporate banks leaving, that's a wake-up call for the Town to come up with some new ideas to attract businesses to invest in our community."
Another client who has a local business said that with the advent of Airbnb type rentals, there are fewer affordable housing opportunities that has an affect on the economy. "Many locals have moved off the island and it's a challenge finding year-round help. I can understand banks like Capital One and Chase leaving because, like the rest of the local businesses, most of the traffic is in the summertime. If you drive down Rte 114, there are so many commercial buildings that have been vacant for years. The Town should seriously start to come up with both affordable housing plans and ways to encourage businesses to invest here and support the local economy year around, the way Riverhead has done on their Main Street."
Both Chase and Capital One properties are/were property owners and not leased by them. The Shelter Island Town Assessment for the Chase Bank property is $623K with an increase of $25K from 2017 to 2018, and its property taxes are currently $3,568 a year. The Capital One bank property had been assessed at $974K and sold in 2017 for $715K, $259K less than its assessed value, and its current property taxes are $5,809.66 a year. The Bridgehampton National Bank rents its space from an owner with deep roots on Shelter Island, who bought 21 North Ferry Road in 2017 for $1.25M, and is also reportedly the new owner of the Capital One site. The proposed 2018 assessed value for 21 North Ferry Road is $1.273M, an $11,515 increase over 2017.
Members of the Town Board agree that online banking is likely taking the place of brick and mortar consumer services and a small town like Shelter Island may not have the revenue stream that off island branches might bring. Town Board Member Paul Sheppard added that the banking industry "has been consolidating, one bank buys another…this downsizing and cost containment, after a while it becomes an obsession. Management pats itself on the back every time they kill a branch that wasn't bringing in X amount of dollars…I don't know what we can do to defend ourselves, I don't know what Mr. Zeldin has in his hat."
In an October 18, 2017 article by Brian Alexander in The Atlantic, "What America is Losing as It's Small Towns Struggle," Patrick Carr, co-author of the book "Hollowing Out the Middle: The Rural Brain Drain and What it Means for America," says that the country has become an "increasingly urban nation" but he is "optimistic about efforts to support the nation's smaller places. There's been a recognition that communities must adapt or die." Different regions have begun a variety of "rejuvenation tactics" to encourage young people to remain within the community including college prep and vocational. Educational and civic jurisdictions are pooling resources and asking employers for input about their needs.
In the same article, Steven Conn, an urban and intellectual historian at Miami University said that for these initiatives to succeed, open mindedness is key. "Immigrants can boost local economies; small towns should welcome them, not oppose them. Government is not the enemy of small towns, but small towns have grown to distrust government at all levels…Today many small towns rely heavily on state and federal money to keep their economies afloat…There is a sense of place that is at risk of being lost." Conn believes that the antithesis to a small community may not be the big city but "a kind of alienated suburb that is the alternative to life in a small town or urban neighborhood. We are a nation of Walmart shoppers quickly becoming a nation of Amazon shoppers." "[A] village [is] too small a unit to fulfill the destinies of human society," Arthur Morgan wrote in an essay in The Atlantic in February 1942. "The United States needs its cities," writes Alexander, "but it needs its small towns and rural areas too."
Our office is one of the sponsors of the 39th Annual Shelter Island 10k Run, which is this Saturday and which brings thousands of runners to the island each year. Let's get out there and support this wonderful annual event – its mission is to provide funds to our communities' youth, adults and seniors through education and services.