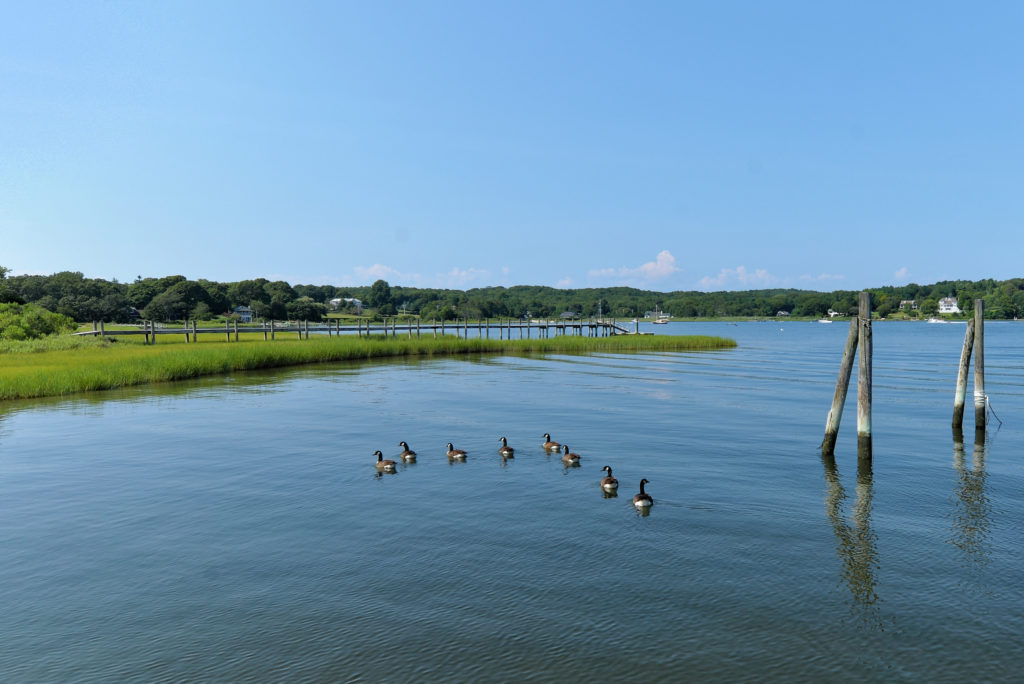 The First Full Week of August
The first full week of August saw an increase in activity in the Shelter Island real estate market over all price ranges.
Many customers who have been house-hunting for over a year have returned with a goal. In the starter home bracket, one customer this week expressed regret that they had not pulled the trigger on a home they had negotiated and won four years ago but had backed out of after the home inspection revealed the home was not perfect. "Because of less than $5k in repairs on that place, we are now considering houses that are priced $250k higher, in similar condition, and making offers on them," they said.
In the waterfront category, the amenities along the shoreline are a draw for customers who continue to look for just the right dock. Boaters have always found Shelter Island unique when compared to other locales, particularly where deep water docks are concerned. This week, several customers, one of whom opened his wallet and showed me a photo of the family boat, came to look at homes with docks, boat houses and guest houses.
In the last two weeks, several customers doing 1031 exchanges have been on the hunt for an investment property with a good rental history. Many Shelter Island homes have been rental properties for years, in some cases generations, and those that can show a solid rental history are attractive to prospective buyers looking for an investment and are in some cases unfamiliar with potential rental income.
Interest rates continue to be historically low, about 4.65% for a 30 year rate fixed mortgage, although the rates are increasing slowly. Several customers who have been in the market a while are hoping to find a property while the rates are still low. Customers renting in another locale, such as New York City, frequently opt for a primary mortgage on their Shelter Island home. There are also other options including mortgages for second home and investment properties that still have good interest rates that are higher than a primary residence mortgage. Customers in a second home market like Shelter Island often search for a property and sometimes make offers before knowing what the mortgage scenario is. There are times they realize, happily, that they can afford to purchase a home priced higher with interest rates still competitive.
This past week, new customers ventured into the Shelter Island market through friends, weddings, weekend vacation jaunts and rentals, sometimes not knowing exactly what they want in a home. It is always uplifting to introduce customers who are new to the real estate market to the homes and acreage that are a part of what makes the island so special.
Some sellers who have had their properties on the market for more than a few months have re-priced their homes to attract summer customers. With a little more than three months left in the summer season, determination is one of the qualities that both sellers and buyers have in common.