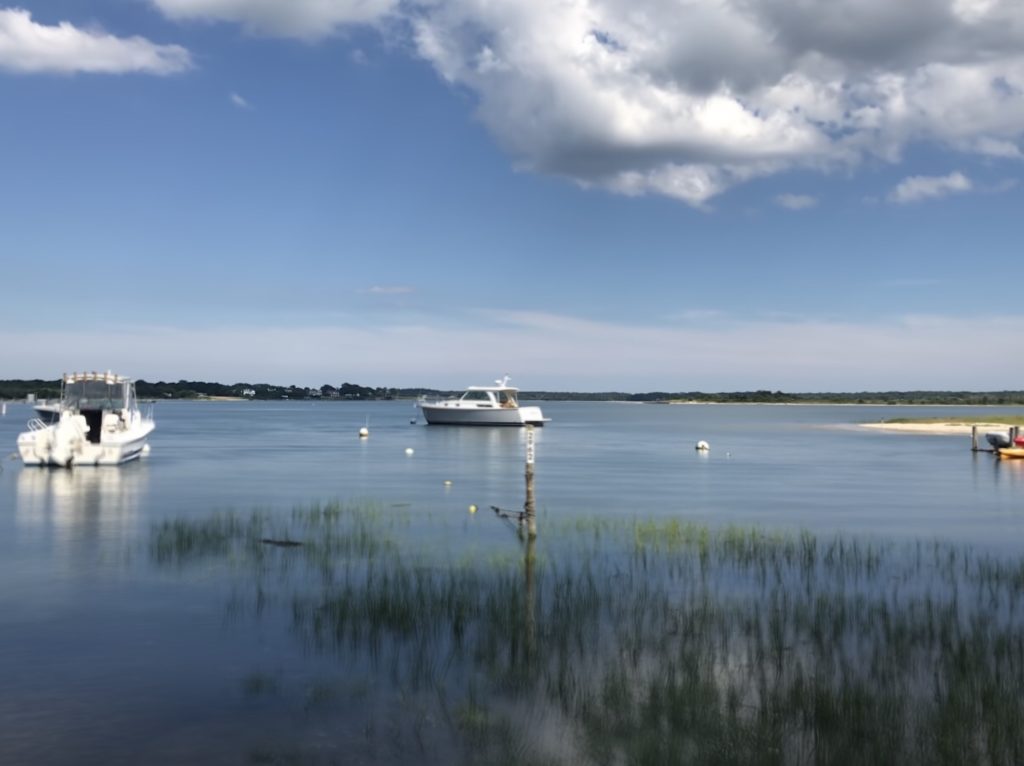 In the Shelter Island real estate market, the second half of July brought with it more tour activity, an increase in the number of offers made on active listings, new listings coming to the market, and more requests from homeowners for an analysis of the value of their property with a thought toward selling.
Over a period of three days, I had four tours that featured nearly 30 properties, ranging from vacant land to homes from around $700k to $4.9m. Simultaneously, cooperating brokers showed my exclusive listings to their customers.
During the busiest times of the selling season, intricate coordination is required scheduling appointments with sellers and tenants in residence at the properties, especially on weekends. It encompasses showings for my customers wanting to see properties listed with our office and properties listed with other agencies, and also includes scheduling for real estate agents wanting to show their customers our exclusive listings.
In the not so distant past, customers would describe their search criteria to their real estate agent who, based on their knowledge of the listings, the market, and the customers' targeted price range, selected homes that best suited the customers' criteria. With the advent of real estate websites, customers now often select the properties they want to see, often a diverse selection, far from the original search criteria. This approach can often be constructive, as customers then learn what is available in the market, how properties are priced, and as homes are sold, they can get a helpful historic frame of reference, learning the final selling price of a house they had toured.
Most customers who have been out searching in the market can have a good sense of whether a property is a good fit within 15 minutes of setting foot in a home. With this in mind, on my listings, I prepare the home so that the first impression is lasting and positive, hopefully leading to a second visit and an offer.
While we all work in the same profession and follow the same regulations that are set forth by New York State, each real estate agent has their own way of communicating the best features of a home to the customer, based on the criteria and goals. Some properties are so detailed that I try to present the features in a manner that is informative, rather than sounding like a recitation of a laundry list or a lecture. There are times I might have an exclusive listing that a cooperating broker wants to show and they know it well–it might have been a rental in the past, for example–and I will ask if they prefer to lead the tour. I then listen for details they might have missed and add them in a supportive manner so I get all of my points across, without having the other broker "lose face". When there are real estate agents who are new to the business, I will tell them, "just bring the customer and I will do all of the talking about the property."
When the roles are reversed and I am showing another real estate agent's listing, very often the same courtesies are extended, with the listing agent asking if I'd like to take the lead. There have been times when listing agents are so friendly with my customers on a tour, that the entire timetable gets delayed and sellers, tenants and other brokers whose listings are being shown next need to be contacted that the tour is running behind schedule.
When I worked in Manhattan in commercial real estate and the market was riding high, it was often difficult to gain access to the best offerings or get calls returned because everyone was clamoring to bring their customers. When the market was in a lull, the Landlords of course reached out to encourage showings. This can happen out here in residential real estate; I recall in 2006 at the top of the market a real estate agent had a plumb listing that was all but inaccessible to other brokers and cautioned that if anyone set foot on the property, the police would be notified. Fortunately, nowadays there is enough business to go around and real estate agents who focus on their work can do well.
Most often on Shelter Island, agents do their best to accommodate everyone with appointments. Although we work at different agencies, many of us have known each other for 20 +/- years, and outside of work have broken bread at a dinner table, and have been to weddings, christenings, graduations and funerals together. During open houses or before or after appointments, we frequently share perspectives on the market and give each other pointers. In an industry that can sometimes be viewed as overly competitive, on Shelter Island there is a camaraderie among real estate agents that is reflective of the community we share.