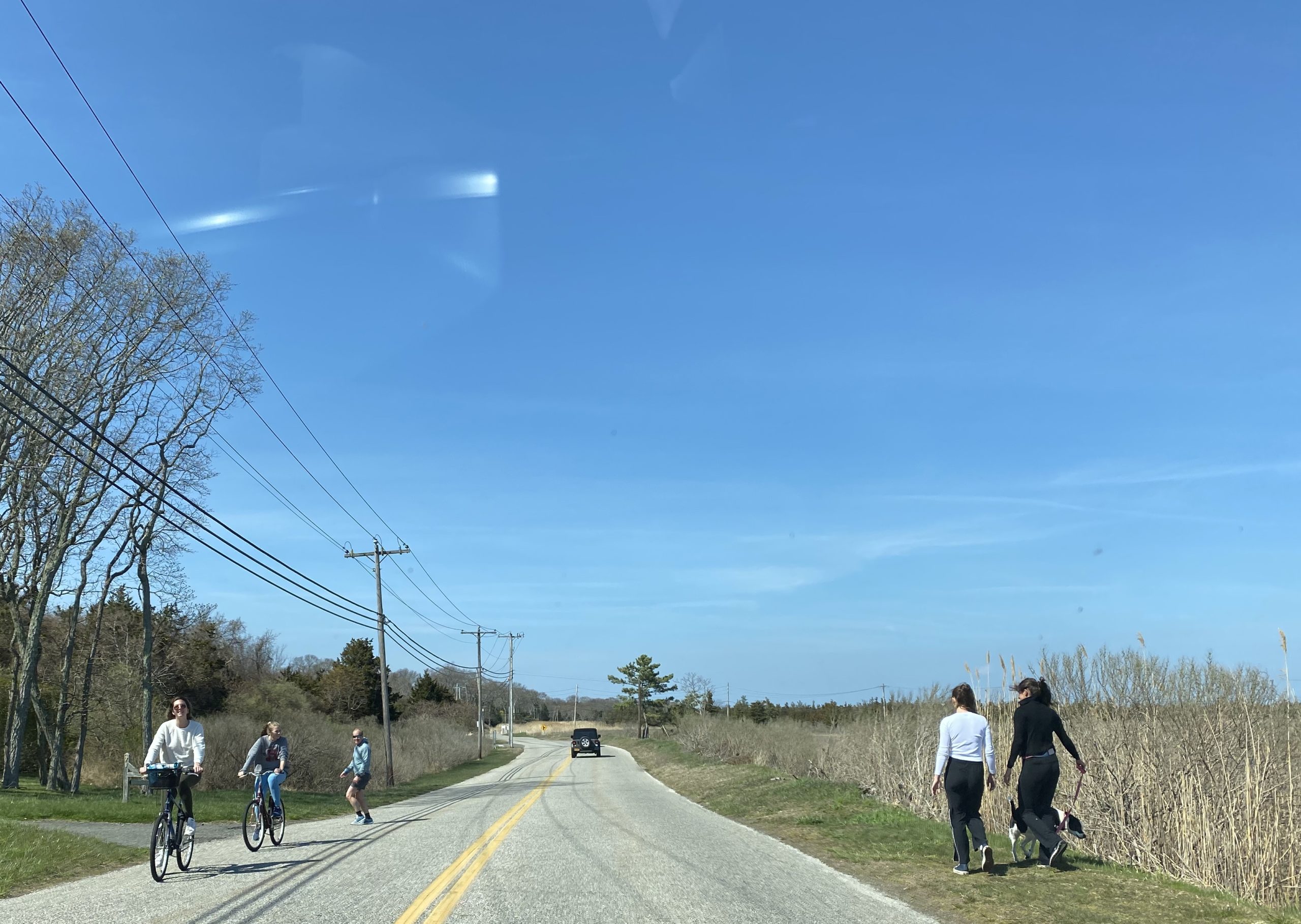 As the weather continues to become milder and the spring flowers bloom, more and more people yearn for beach weather and all of the summer activities that go with it. Although this is only the beginning of the second half of May, the activity, or rather the frenzy, that real estate agents are experiencing is akin to what we experience in August. Rental inquiries are through the roof, with much of the rental inventory now already spoken for.
Only last week, customers were making offers below the listed price and negotiating; now landlords in many cases are taking sealed bids or sending out multiple leases, with a disclosure that whomever returns the lease first gets the rental. A long season rental priced at $125K had a full priced offer with leases out, only to be outbid with a $200K offer. Landlords continue to raise their prices and their houses are getting rented. A Landlord said that on AirBnb his house had a nightly rate, which when multiplied by 30 increased his monthly rate three-fold. Someone wanted to book it "so why shouldn't I accept it?"
Some customers express their understandable frustration, often in the fiercest words, draining to the most patient real estate agent. One part time real estate agent who is licensed with an East End firm came out on a Friday afternoon with the notion he would make a few quick and easy dollars and encountered a particularly forceful customer. On Sunday, he packed his bags and turned his files over to a colleague, saying "good luck!"
Last week I wrote about Fair Housing and AirBnb/VRBO rentals which brought interesting feedback. A longtime client who has followed the short term rental controversy on Shelter Island noted that the Town Board initially sought to regulate short term rentals because of a few "bad actors" who rented their houses to disruptive, noisy tenants, sometimes to groups. As time has passed, and "after a lot of taxpayers' money was spent regurgitating the pros and cons of short term rentals," the rental registration law was passed and upheld by the courts when challenged by homeowners. Amidst the Covid-19 pandemic, the Town Board met with "digital sheriff," Ulrich Binzer of Host Compliance LLC, to hear about a $19k+ software surveillance program to track registered rentals, citing the number one reason to commit to the program that short term rentals are "changing the character or quality of life" on Shelter Island.
With the overwhelming trend with rentals this season toward longer stays, one month to six months, "it will be interesting to hear what the Town Board says about tenants coming to the island for an extended stay, and how they think this will change the so called quality of life on Shelter Island," the client said. "I'd be interested how the Town can justify spending taxpayer dollars for code enforcers and close to $20K for a computer program to track what we do with our homes if we are renting, not on a short term basis, but for a longer term."
Another client, a second homeowner, who is anxious to open their home for the season, wrote that he is concerned about Shelter Island's 14-day quarantine for all people coming onto the island. "We own real property there and have a right to come to our homes. We want to feel free to take walks and enjoy the island, as long as we adhere to social distancing," he said. "This is yet another unenforceable regulation designed to control and instill fear." He continued," The Town Board should ask itself whether it wants to create realistic guidelines to protect our residents, like hand out masks, gloves and helpful information, similar to their 'Good Neighbor Pamphlet' they require Landlords give to Tenants, or just close the doors on all tourism, including rentals. Maybe our elected officials should focus on the School Board's inflated budget, increasing our taxes by $550K over the last four years, and squirreling away $1.7M that no one knew about."
The pandemic has changed the rental market in a very brief span of time, and our real estate market will surely continue to evolve over the long term, hopefully for the better. This season, there are many newcomers to Shelter Island. Some have only cut through the island to get from one ferry to the other. Many people are coming for a feeling of protection, tranquility and a sense of isolation within nature, yet remaining close to the big city. It is the enthusiasm of these newcomers planning their summer here that has buoyed my spirits on a chaotic day. In our community, where volunteers are shopping, doing errands and preparing and delivering food for those in self-quarantine, hopefully that generosity of spirit will be what is infectious and will prevail.
"Togetherness is a hugely important aspect of life. It unites us, gives us security, much-needed support and a sense of belonging, and encourages us to love one another." – Richard Branson